Turning a Dream Trip Into Reality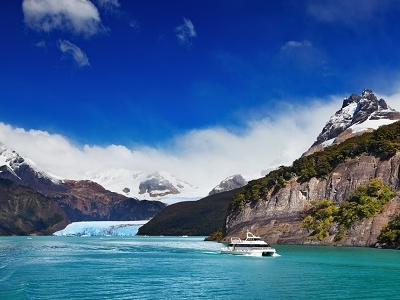 "Whatever you do, or dream you can, begin it.
Boldness has genius and power and magic in it."
Johann Wolfgang von Goethe
Short on money? Wondering how you're ever going to be able to take your "dream trip?" One way to get closer to your goal is to create a "trip fund."
A trip fund is a tool to help you turn a dream into a reality. You don't have to give up on your dreams simply because of a financial challenge you may be having – you can start a trip fund with a penny. Try this when you've decided that nothing will stop you from reaching your dream destination, no matter how far it is from where you're currently sitting, or how long it will take you to get there. Start today. You'll find your spirits lifted because you've started the process and have a goal to work towards.
If you want to turn up the fun factor by a notch, this is a great activity to do with your friends – not to mention a fantastic opportunity to catch up with each other. We all need a good "gab fest" every once in awhile. You could even turn it into a "potluck" lunch and ask everyone to bring over a dish of something – or can you say wine and cheese party? Fun!
Try to set aside a couple of hours to complete your project.
Set your supplies on the kitchen table/dining room table – any flat surface where you'll be comfortable. (If you're getting together with your friends, ask them to bring magazines and other supplies with them.)
Here's what you'll need:
o A jar or other container
o Scotch (adhesive) tape, a glue stick, and/or liquid glue
o Scissors
o A selection of old magazines
(Need some magazines? What about going to local travel agencies, beauty or nail salons, or doctors' or dentists' offices to see if they have any magazines they no longer need, or will trade for?)
o One dollar
o Decorations – If you're really into decorating, you could also decorate your "trip jar" with ribbon, stickers, sparkles or labels. The choice is yours! Make it personal and unique. Have fun with it!
o Refreshments and snacks – treat yourself to a nice hot cup of tea or coffee, a refreshment of some sort – and some of your favorite snacks.
o Put on some zippy music. Get nice and comfortable and you're good to go!
Look through your selection of magazines, cut out all the pictures you find of your dream destination, and set them in a pile on the table.
After you've gone through your last magazine, sort through the pictures you've cut out and pick the ones that you love the most – the ones that really catch your eye.
Now, decorate your container with all those stunning pictures you've found of your destination.
Next, find a home for your trip jar. Set it on your dresser or kitchen table – somewhere you will see it every day.
Put your dollar in the jar to get you started. Keep adding whatever spare cash you have to your jar – $100, a penny – anything. Every week, add something to it.
If you'd like to get there even faster, throw in all the change from your pocket at the end of every day. You'll be surprised how fast your trip fund will grow, once you've got it going.
At the end of the month, take all that money and put it into a separate account at your bank, until you're ready to go on your trip. Keep track of how much you've saved as you go along. Make sure you don't use it for anything but your dream trip – that's essential!
You'll want to make sure your trip jar is never empty – always leave at least one dollar in it, and continue to add to it. Repeat the process until you reach your goal. Easy, right?
What's crucial is that you start and then keep the ball rolling!
After you've got your trip fund going, try and check in with your friends along the way to cheer and support each other as you all make your way through this empowering process and reach your goals.
Are you traveling like a nomad but want to take your trip jar with you? When I travel, I have limited luggage space, so here's what I do.
I find some gift bags and decorate them with my goal destination. Then, when I move on, all I have to do is fold my bag up and take it with me. It's light and takes up hardly any space.
"Dreams are the book your soul is writing about you."
Marsha Norman
Dream big and explore the world!
By Kristine Polley
© Adapted from Lipstick & Luggage: Ease Your Pain When Traveling! How To Get Organized & Stay Safe