Ten European Destinations Celebrated in Literature and Film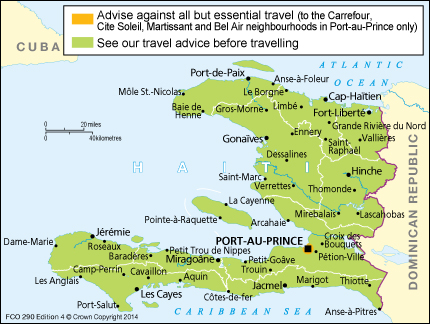 Literary tourism is an increasingly popular pastime. Whether you choose to visit the setting of a beloved book or film or the home territory of a favourite author, it can be an evocative way to spend a holiday. Europe, with its rich literary history, has a wealth of destinations.
Transylvania – Dracula Country: Eastern Europe offers a host of new holiday destinations. Bram Stoker's Count Dracula, modelled on the historical figure of Vlad the Impaler, has made Transylvania, a region of Romania, a tourist favourite.
Provence: Made famous by writers such as Peter Mayle. The romance of Provence attracts tourists in France in their thousands. Rural peace, fabulous Provencal food and sunshine are keys to the area's continuing appeal for tourists and expats.
Florence and Tuscany: The classical elegance of Florence and the charm of the Tuscan countryside have been celebrated in print and on screen in book and films like 'A Room with a View' and Frances Mayes' 'Under the Tuscan Sun: At Home in Italy'.
Kephalonia: Many fans of Louis Berni?�re's novel 'Captain Corelli's Mandolin', and the 2001 film of the book have discovered the charm of this Greek island. Many stay at the resort of L?�ssi, a base from which to go fishing and to enjoy the island's beaches and natural beauty.
Venice: One of the world's most extraordinary cities and a favourite for writers and film-makers. Famously the setting for the film 'Don't Look Now', and the home of Donna Leon's popular fictional detective, Commissario Guido Brunetti.
Amsterdam: Anne Frank House: The Diary of Anne Frank is surely one of the best-known and best-loved pieces of writing to emerge from the Second World War. The house where she and others hid, on Amsterdam's Prinsengracht Canal, is now a museum and a monument to the tragedies wrought by discrimination.
Maienfeld – Land of Heidi: Johanna's Spyri's 'Heidi' remains a children's classic almost 130 years after it was first published in 1880. Maienfeld, near Switzerland's border with Lichtenstein, is the landscape that inspired this Alpine story and still offers unspoilt views today.
Rive Gauche, Paris: The haunt of celebrated artists and intellectuals of the twentieth century, the Left Bank evokes a bygone bohemian atmosphere. Famous people linked to this part of Paris include Frenchmen Jean-Paul Sartre and Arthur Rimbaud and Americans Ernest Hemingway and F. Scott Fitzgerald.
Bill Bryson's Europe: In 1991 Bill Bryson published his bestselling account of a journey through Europe the previous year. Still a humorous classic, fans can make up their own minds by revisiting places mentioned, from France in the west to Istanbul in the east.
St Petersburg- the Dostoevsky 'Murder Walk': Visitors to this Russian city can take a famous tour retracing the steps taken by Fyodor Dostoevsky's character Raskolnikov in 'Crime and Punishment' (1880). The novel famously opens with Raskolnikov walking from his residence to a nearby bridge, plotting a murder.