Frequent Flier Mile Tips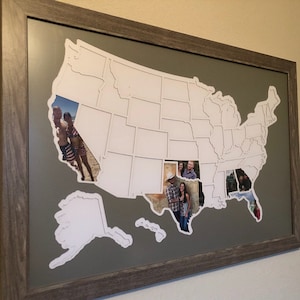 As someone that loves to travel but doesn't do it as a full time job, making my travel as cheap as possible is of pretty high importance to me. To try to take some of the financial bite out of going on vacation, I'm now doing everything I can to maximize my frequent flier (FF) miles. Here's what I'm doing:
One of the best ways to maximize your miles is to look for any opportunity to garner some miles. One of the best ways to do this is to sign up for programs that benefit each other. For example, I signed up a while back with Delta Skymiles as my frequent flier program. I found that the Hilton rewards program is partnered with Delta, so if you stay at a Hilton property you can get both Hilton rewards and Delta miles – bonus! Using this strategy got me miles for staying at a Doubletree for my brothers wedding.
Another way to find them is from business travel. Businesses often care less about minute price differences than a person will, so they'll let you fly whatever airline you wish. My brother won an award at his work, and since he wasn't part of any FF program we flew Delta and gave them my Skymiles number. More points for me!
Many of the FF programs also partner with retailers so you can get miles from purchasing the things you normally would. I don't both with too many of these. Why? Often they're specialty retailers and I can find the same items for much cheaper elsewhere – so much cheaper that it negates the bonus of receiving miles. However, Delta also partners with local restaurants, and this I definitely take advantage of. I go out to eat once or twice a week anyways, so I might as well get some FF miles while I do it. And at 3-5 miles per dollar spent, it can add up quickly!
If you don't have a credit card that gets you miles, you're definitely missing out. What credit card to get is very much up to you, and one of the biggest decisions is getting a card that gives miles for the program you've already signed up for, or a card that has generic FF miles so you can use them with any airline.
In general what you want to look for is a large sign-on bonus and benefits that align with your lifestyle. Travel insurance, no foreign-transaction fees, rental-car insurance, medical evacuation, and travel assistance with worldwide phone numbers are all credit card benefits that are very helpful for travelers.
I decided to go with the Chase Sapphire card, and I'll tell you why. It has its own generic FF miles which works well for me. If I was a full-time traveler and flying much more frequently, I could probably get enough Delta miles to move up to their higher statuses, and this is when a specific program really becomes beneficial. However, I only vacation once or twice per year which isn't enough to move up in their ranks. The price differences between airlines can be huge, so having generic points I can use on any airline is great. It also doesn't have foreign-transaction fees, which is another benefit when using it over-seas.
It also gives two miles for every dollar spent on dining. Since I'm already using the card while dining out so I can get my Delta Dining miles, this works out very well. That means I get 5-7 total FF miles for every dollar I spend while eating out. It may not sound like too much, but you always have to eat, and it's a great way to get miles in-between vacations. And for someone like me, that works well.
Frequent flier programs can be a bit slow-going if you're not truly a frequent flier, but if you keep plugging away at it, little by little like a bank account, you'll be able to build it up and eventually be rewarded with huge savings on your vacation.