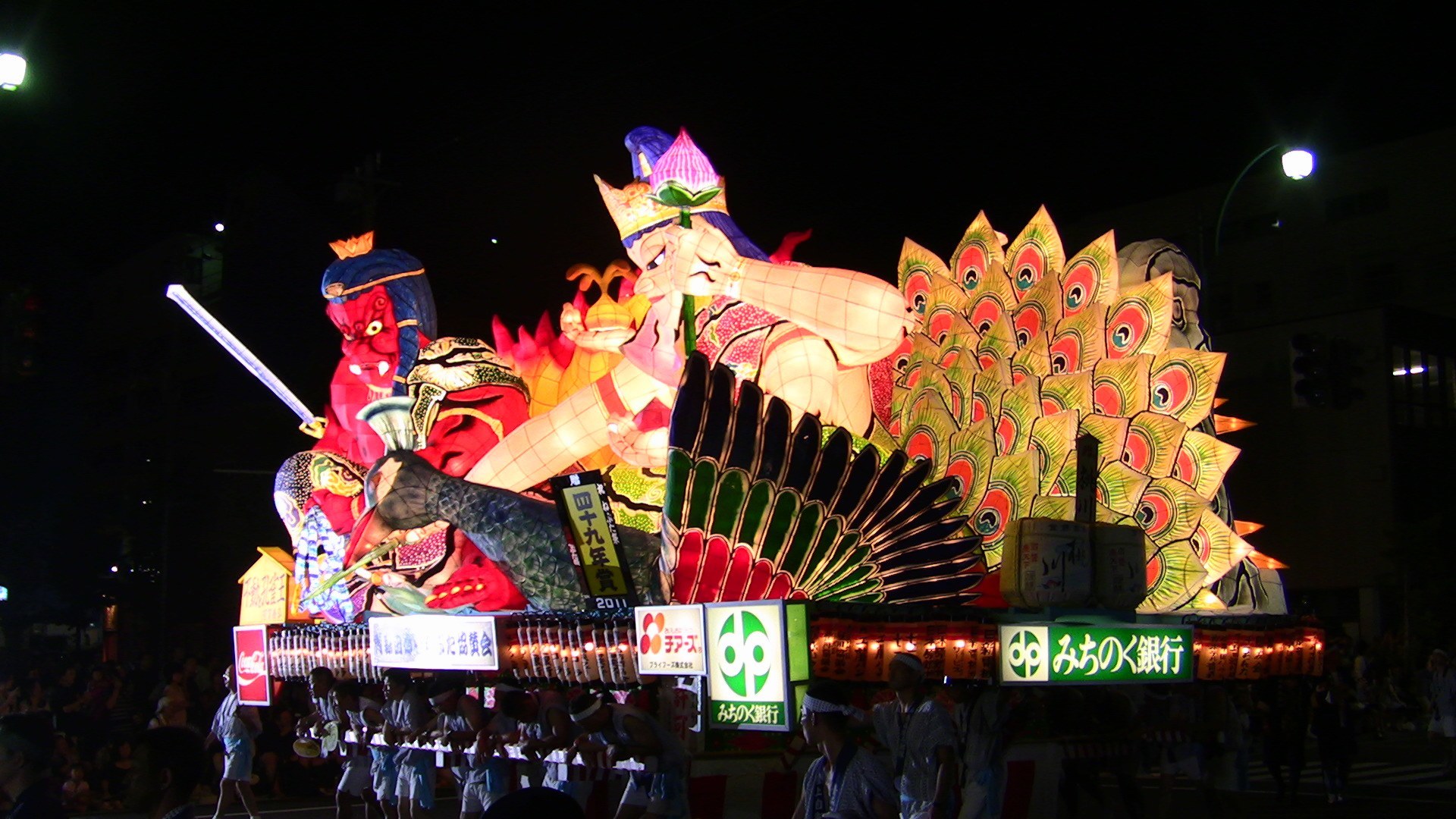 Japan- One of the most technologically advanced countries in the world. On the outside, Japan appears to be exceedingly modern. But the more you learn about Japan and Japan Tourism, the more you realize how well the modern life of Japan is fused with its ancient and rich culture.
Festivals are a representation of a country's culture and heritage. In Japan, festivals are referred to as 'Matsuri'.  Numerous festivals are celebrated in Japan as each shrine has a festival of its own. Some of the important Japanese festivals are:
Awa Odori is a famous dance festival of Tokushima prefecture. It is celebrated from 12th-15th August and men, women and children wear kimono and straw hats and dance on the streets of Tokushima. About a million people gather every year for this festival and most Japan tour Packages are booked during Awa Odori.
This is the festival of Suwa Shrine of Nagasaki and is held every year from 7th-9th October. It incorporates various aspects of Chinese and Dutch cultures. The highlights of this festival are Chinese style dragons and floats shaped like ships.
This festival takes place every spring (April 14-15) and autumn (October 9-10) and is one of the three float festivals of Japan. Elaborately decorated floats are pulled through the old town of Takayama. These floats display the exquisite craftsmanship of the artisans of Hida.
This is the festival of Chichibu Shrine and is considered one of the best float festivals of Japan. Floats are lit with lanterns and decorated with bright colors. Kabuki plays are performed during this festival and the main highlight takes place on the evening of December 3.
Also known as Sapporo Yuki Matsuri, this amazing festival in Japan takes place for one week in the month of February. Massive snow sculpture, hundreds of ice carvings are built and showcased at 3 different sites- the Odori Site, Susukino Site, and Tsu Dome site. Various shows and concerts are also organized during this festival.
The Kanda Matsuri festival of Tokyo is celebrated every other odd year on the weekend closest to May 15. It is the festival of the Kanda Myojin Shrine. A procession of portable shrines (Mikoshi) is carried out through Tokyo and local neighborhoods.
This is the festival of Yasaka Shrine, Kyoto and is one of the most popular and important festivals for Japan and Japan Tourism. It is celebrated during the entire month of July and takes place on the streets of Oike and Kawaramachi. The highlight of Gion Matsuri is the parade of floats, called Yamaboko Junko, that is carried out on the 17th and 24th.