Say Aloha to the Hawaiian Isles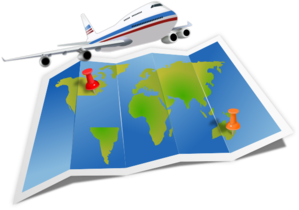 The islands of Hawaii are so beautiful they are difficult to describe. There is a good reason why so many songs have been written and so many movies have used Hawaii as a backdrop – it's paradise!
Visiting Hawaii is simple for Americans since it is a state; this makes it easy to just hop on a plane and enjoy a tropical vacation without even bringing a passport. Many Americans even choose to retire in the Hawaiian isles, as it is so idyllic with its beautiful tropical foliage, gorgeous vistas and balmy weather. Even the rainy weather is beautiful here.
Some basics you may wish to know before Hawaii include:
Say 'Aloha!' This ubiquitous greeting means both hello and goodbye and seemingly many other things as well. It is a warm welcome and you will find the island's people to be hospitable, laid-back and friendly. As with many tropical destinations, the pace is a little slower here, even in the larger cities such as Honolulu. Put a lei around your neck and enjoy tropical life.
Pack light but bring a jacket. When it gets rainy or windy, especially up in the mountains, it can be a little on the cool side. Indeed, because of the geography of these volcanic islands, with mountainous centers leading, often dramatically, down to the ocean on all sides, the weather can vary greatly in different places on the same island, and from one moment to the next. Also bring sun protection as the sun's strength can be deceiving when you are enjoying an ocean breeze.
Bring your camera! Everywhere you look there will be fabulous sights to see, and you'll likely want to record many of them. If you're there in the Spring you'll even see whales, and rainbows are common any time of year.
Your options for accommodation in Hawaii are many and varied. You can stay anywhere from a small bed and breakfast to a large, decadent hotel, and many people from the mainland own rental properties here. Do an online search and you'll find some great offerings you may not have thought of.…